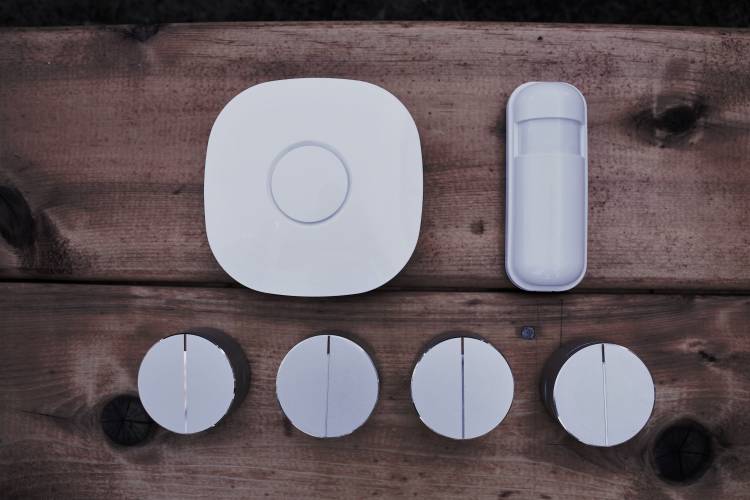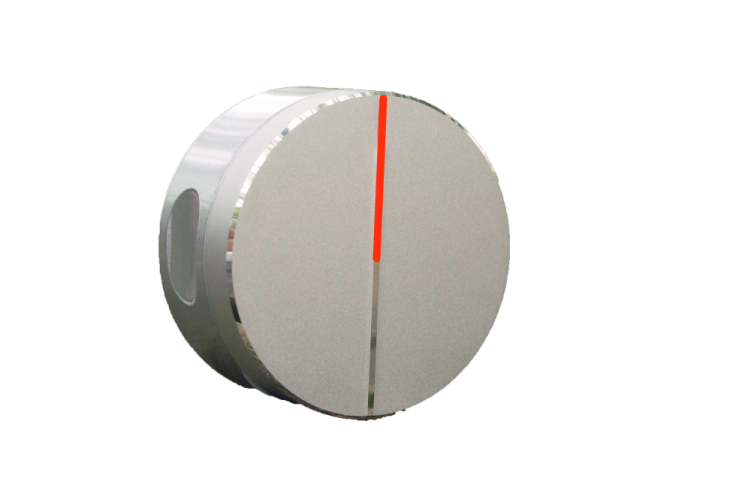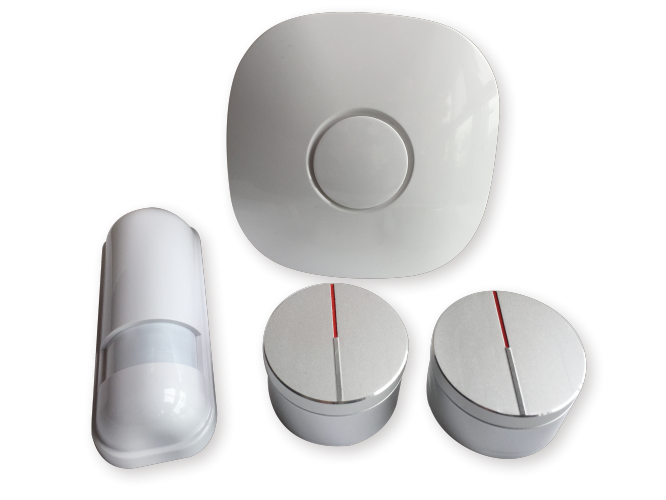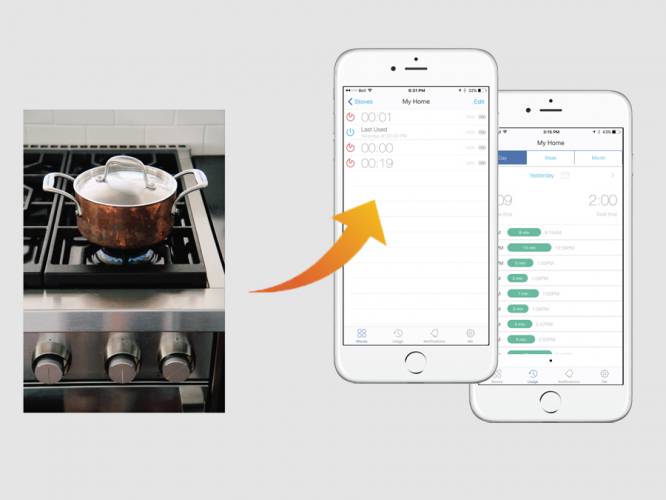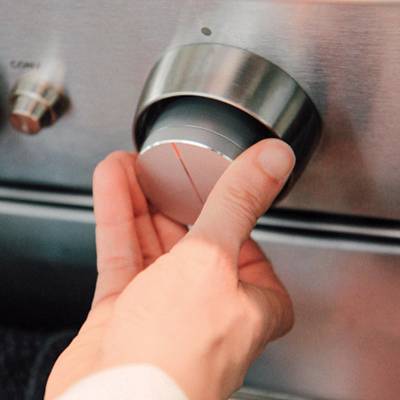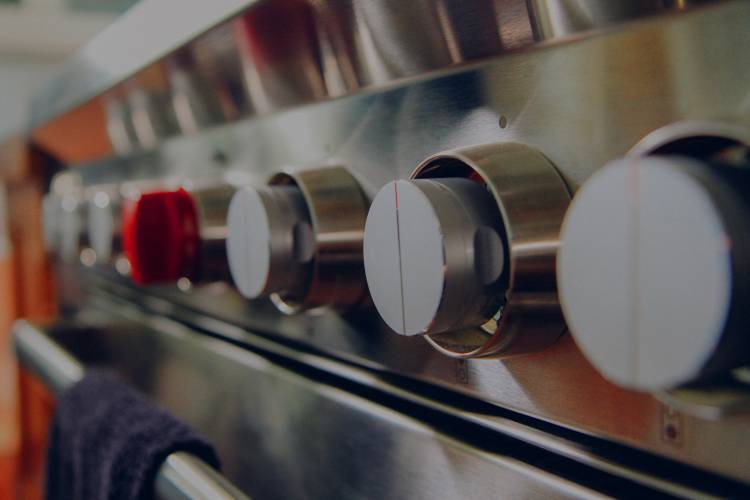 Package Includes: 
2 or 4 Smarturns™ knobs
1 communication hub
1 motion sensor
8 universal knob adapters
1 USB charger
Free download app (Android and IOS)
TOCH Smarturns™ Vertical
Keeping you safer in the kitchen and offering peace of mind
Smarturns™, the first commercially available product that easily transforms your stove to a smart stove in minutes. In addition to making cooking safer, Smarturns™ provides:
Prevention of fire and smoke-related injury or death, and property damage
Peace of mind for users and caregivers
Connection with activities in the home and specifically cooking activities when you are away
Updates you on your stove status all the time
Save dinner, save cookware, save energy
Smarturns™ works on both gas and electric stoves.
Learn more
We are currently accepting pre-orders for Smarturns™ vertical. Shipping of pre-orders are expected in November, 2017. Check Compatibility section to find out if your stove is compatible with Smarturns™ vertical.
4 Knob Package
Regular Price: $249
Early Bird: Only $199
2 Knob Package
Regular Price: $199
Early Bird: Only $149
Smarturns™ has been designed and engineered to work on most major North American stove/range brands. Many international brand models are also supported – please check with us for brands supported.
Smarturns™ is available in two variants: vertical (available now) and horizontal (coming soon). We are currently accepting pre-orders of Smarturns™ vertical.
Each Smarturns™ package comes with 8 universal adapters for the Smarturns™ knobs to fit the varying stove shafts.
To ensure compatibility with your stove please read the following.
How do you know if your stove knobs are placed vertical or horizontal?
If the knobs position on your stoves are as shown in the following diagram, your stove has vertical knobs and is compatible with Smarturns™ vertical.

How do you know if the adapters would work on your stove?
Pull off one of the existing knobs and measure the length of the shaft from the face of the stove panel to the end of the shaft. Please see the following diagram on how to measure: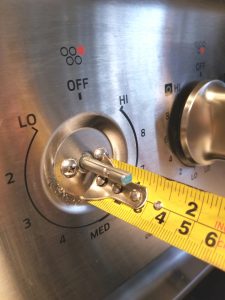 If the shaft is less that ¾ inches, your stove in compatible with Smarturns™ vertical. However, if the shaft is longer than ¾ inches (19 mm) then unfortunately your stove is not compatible with Smarturns™.  Please contact us for alternative solutions.
In some cases more than one type of adapter will seem to fit but only one type will have the proper distance between the flange and the stove face.