We are thrilled to be a semi-finalist for @Startup_Canada's #StartupGlobal Pitch Competition. Vote for us here:
Extending and Enriching Independent Senior Living
Our solutions enable seniors to live independently, while feeling safe, connected and cared for.
Offering a peace of mind wherever you are
Combined with remote monitoring and tracking of everyday activities, proprietary algorithms and pattern recognition technology turns data into valuable information allowing caregivers to be informed at all times.
Improving quality of care through personalization
Our integrated technology provides real time activity update notifications and schedules reports, allowing family members and caregivers to stay in touch and make improved care plan decisions.
The senior population
is growing
Canada's greying population is accelerating. In the next 15 years one in four Canadians will be 65+ years and older, double the number of seniors today.
The majority of seniors
prefer to age at home
82% of seniors want to be able to age in the comfort and safety of their homes.
Aging at home results
in better health outcomes
Seniors who age in their homes report to be happier, healthier and require fewer doctor visits.
Caregivers
need support
Canadian caregivers report to lose approximately $27 Billion per annum in income and foregone vacation time as a result of attending to the needs of seniors.
Dependable
Our products are developed with the highest level of reliability in mind.
Not only do we hold our software and hardware to these standards, data and user experience are equally valued.
Accurate
Proprietary machine learning capabilities ensure the highest level of accuracy in behaviour and activity pattern recognition.
Our products can identify abnormalities that may indicate a health risk.
Personalized
Highly flexible customization to meet the needs of the senior and their caregivers.
Intuitive
Designed with the user in mind, systems are simple to install and comes with easy to use apps for caregivers.
Our Products
Tochtech's philosophy centers around the use of technology to eliminate the risk and sense of disconnect for seniors, especially those living independently.
We have developed first-in-class solutions in the areas of stove safety, voice integrated personal aides and a risk predictive smart care platform.
Find Out More
Read What Our Customers Say
Tochie is helpful during COVID when restrictions prevent families from visiting their seniors in care homes.
Family member
Vericare provided our family with valuable insights into the daily activities of our father, who is suffering from dementia. The system allowed us to support him in his home for a longer period than would have been otherwise possible. We believe that this enabled support that was better aligned with his intentions and permitted him to maintain independent living beyond what could have been provided otherwise.
Hugh, Vericare family user
Professional and Very Caring
I cannot thank Vericare (Jessica and her colleagues) enough for introducing me to their product.  During the time that my mom lived with us in our home, it was very difficult to get a sense of what was happening with her during the night and even during the day if I happened to be out.  By installing the sensors, I immediately had  "peace of mind."   I was able to better understand my mom's sleep patterns as well as what she was doing during the day.  The service I received from Vericare was professional and very caring.  Thank you so much for everything.
Kathy, Vericare family user
Most impressed with the ease of use
Thanks for your quick reply. I did as you suggested and lo and behold we have a working hob (stove).  I am most impressed with the ease of use and the quick response of the app registering the position of the hob (stove) knobs. The motion sensor is excellent in that it picks up any movement in range of it and reports it to the app.

I have tested the alarm and it also works as I had hoped.  My partner is 87 and I am 70 and this now gives us peace of mind as we have both left the hob (stove) on, on several occasions.
Kevin, Smarturns user, UK
⭐️⭐️⭐️⭐️⭐️ Great product for kids and elder care
Received the product today. Easy to set up. My kids love the product, and it will help them keep up with their schedules. Overall, we're very happy with the product! Highly recommend it!
fengboston
⭐️⭐️⭐️⭐️⭐️ Easy and useful for seniors and kids!
Most would say why do you need this device if you already have an Alexa or Google device. During our "stay home" orders, we tried using Alexa and Google to set reminders for our kids to do homework, activities and chores and it just didn't work effectively. So I heard about Tochie and how it can personalize in your voice and has a intuitive app for creating a personalized schedule for reminders. This was a game changer in our household. Kids have more fun with the personalized messages. Also another HUGE benefit that I can see for my parents who don't speak English is now they can hear messages in their own language. I don't have to call them constantly to remind them to do this or that. We can also send surprise messages to keep them engaged. Perfect for all ages frankly, not just kids and seniors.
SJ91107
⭐️⭐️⭐️⭐️⭐️ would definitely recommend this product
I work in a home health setting seeing elderlies longing to see their families now that assisted living facilities and group home settings are in a lockdown and family members visits are restricted. When I saw this device, flashes of smiling faces of my patients flooded my thoughts and I feel excited for them. So, I purchased one and see how it will work in my own household. I immediately set up this device (which is pretty easy I should say). And my intention is to remind my husband to take his meds and may little one (6 years old) daily schedule in home schooling. It was a delight for her hearing my voice with the reminders "Maddi, its Academic time in the afternoon" then I go " Maddi gets to choose what type of Academic work she will do first – worksheets or academic work on the ipad/computer. You will hear her responding each time "Okay, Nanay, Thanks" So this device helped us in establishing routines. When I'm busy work at home, I just click the Quick Message button and talk to my other kids for a specific reminder, etc. It works great in my household and I am more convinced that this will benefit my patients and their families as well…would definitely recommend this product.
PsychNurseMom
⭐️⭐️⭐️⭐️⭐️ Great voice
It's a great item for the old people. This is a good present for my parents.
zhang
Useful for more than just seniors
I purchased Smarturns for my mum who is living on

her own. Smarturns is useful for more than just seniors. 

Every stove should be equipped with Smarturns – 

kitchen fires can happen to any of us. 
Family caregiver 
Tochie is great!
Tochie is great! It is awesome to be able to send a quick

reminder for other items (don't forget to go to this appointment 

today at 3pm). He (my dad) is at the point where he says he 

starts getting his medication ready just beforehand because 

the machine will speak to him if he is not prepared....hahahaha.  
Family caregiver 
Easy to use
Tochie was installed at my parents' house, 

it is working extremely well in reminding my 

father to take his medications. 

I find the app easy to use.  
Family caregiver 
I would like the information from Vericare to go to my doctor. It will give him more information to help treat me
Vericare User
Vericare makes me feel more connected to my dad. I feel assured when I don't have the time to be with him always
Family Caregiver
I want my son to have access to the data. He and his family are so busy, but this system will let them know I am ok
Vericare User
I am beyond thrilled. The system informed the staff when I did not get out of bed during my regular time and they checked on me.
Vericare User
Other care apps we have used before told us things we were already aware of. Vericare showed us things we did not know
Family Caregiver
Listen To What Our Customers Say
Our Partners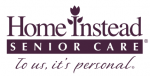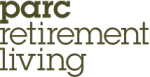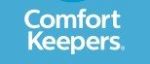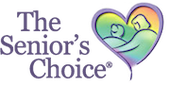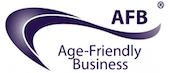 Partner With Us
We are working with medical personnel, caregivers and seniors to ensure our products are designed and built to meet the need of seniors.
We are constantly looking to build partnerships with individuals and businesses involved in senior care. If you are passionate about enabling independent senior living, we would like to hear from you.
Contact Us for More Information