Toch Sleepsense is an innovative, non-wearable sleep tracker that uses BCG wave technology to detect real-time heart and breathing rate, monitors sleep patterns and quality, and issues alerts when a health risk is identified during sleep.
Placed under the frame of the bed, Toch Sleepsense is uniquely designed to detect body movement and vital signs no matter where the sleeper is positioned.
How is Toch Sleepsense Unique?
No wearable required
Real time monitoring of heartbeat and breathing rate
Caregiver / call centre alerts when safety risks detected
Smart features – night light, smart alarm, ambient sounds to promote sleep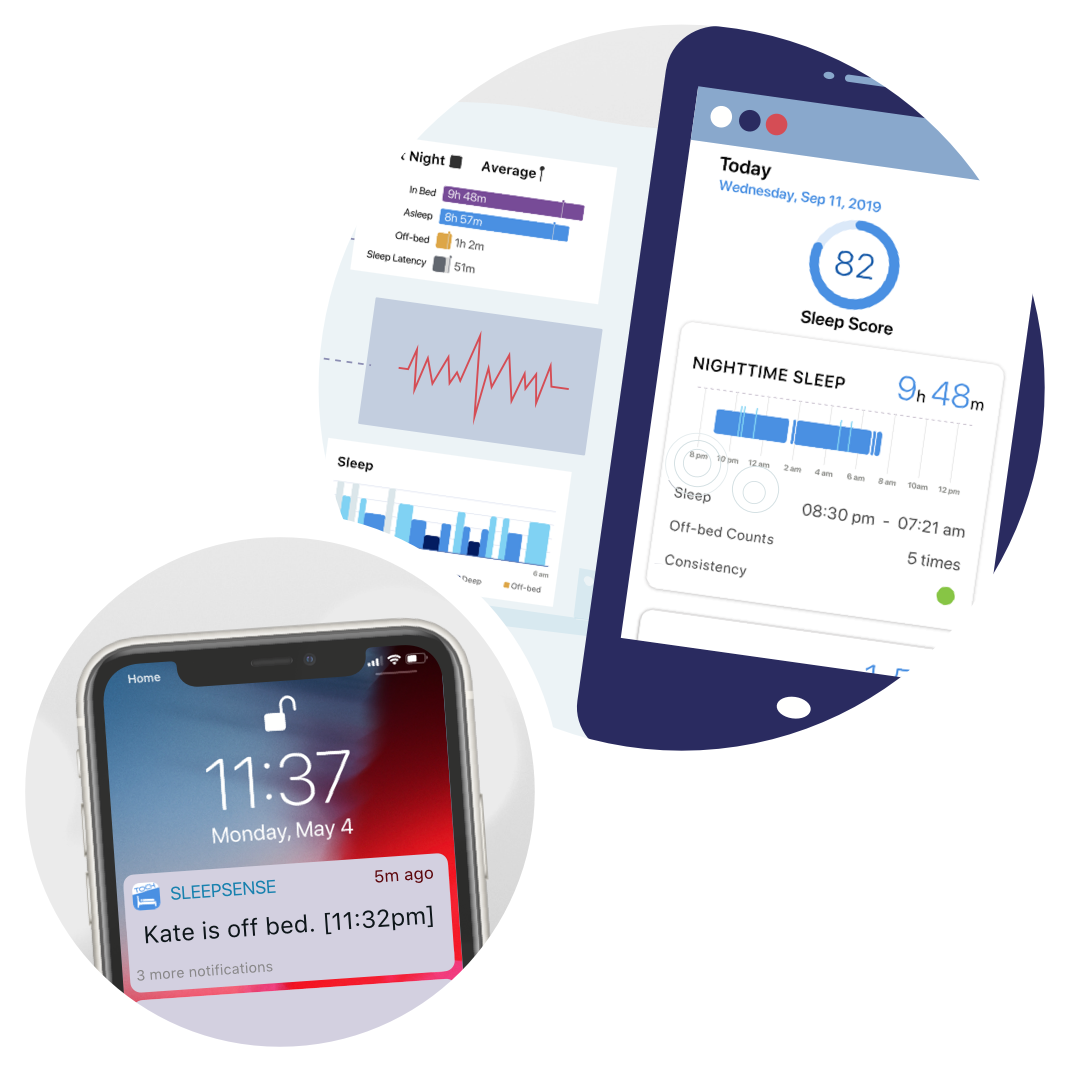 Toch Sleepsense for Business
A web monitoring module is offered to enable monitoring of multiple residents/patients at nursing homes, health care facilities and senior accommodation providers.
Installing Toch Sleepsense will enable:
Increased probability of positive patient outcomes as a result of immediate intervention responding to real time notifications of patient risk events such as wandering, getting out of bed, not returning to bed.
Improved care planning from better understanding of residents/patients sleep habits.
Reduced provider liability through improved quality of care and documentation of health risks and events
Reduced staff burnout and stress
Toch Sleepsense for Consumers
The free Toch Sleepsense app, not only allows you to monitor and improve the quality of your sleep patterns, but also monitors the sleep quality and health safety of your loved ones while they sleep.
Peace of mind as your elderly loved one is asleep.
The real time monitoring and alert notification through the mobile phone app ensures the safety of your elderly loved ones.
Improved sleep and wellbeing for you and your children. With the prevalence of technology in children's lives, parents worry about their children not getting enough sleep. Toch Sleepsense monitoring and analysis can help attain your ideal sleep, improving your overall health and wellbeing. Combine smart devices and services such as the smart alarm and sleep music feature to achieve the most restful sleep.