Tochie
Tochie
Enabling  remote care and emotional connection.
Remind | Schedule | Organize | Connect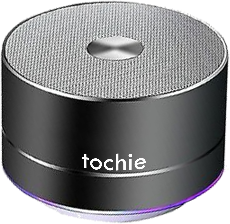 60% of men over 65 say they are more lonely now than before the pandemic
71% of women over 65 say they are more lonely now than before the pandemic
A truly personal Voice Aide
Enhances emotional connections between seniors and their loved ones
Reduces feelings of loneliness and isolation
Personalizes connections with seniors
Novel ways Tochie is improving quality of care and reducing loneliness for seniors in Long Term Care
Read the research study that identifies how Tochie supports remote care and also increased emotional connection with family caregivers.
I find it really nice that residents are able to connect (through Tochie) with their family members…. They love getting messages. It really makes their day.
Staff member at Amica Seniors Residences, White Rock
I live four hours away so it's just keeping in touch…that connection so they're not feeling so alone. Because of COVID, my father's very lonely, so I think it really helps him just to have a reminder that somebody is caring about him.
Family Member
How does it work?
Use the Tochie app to create and schedule a message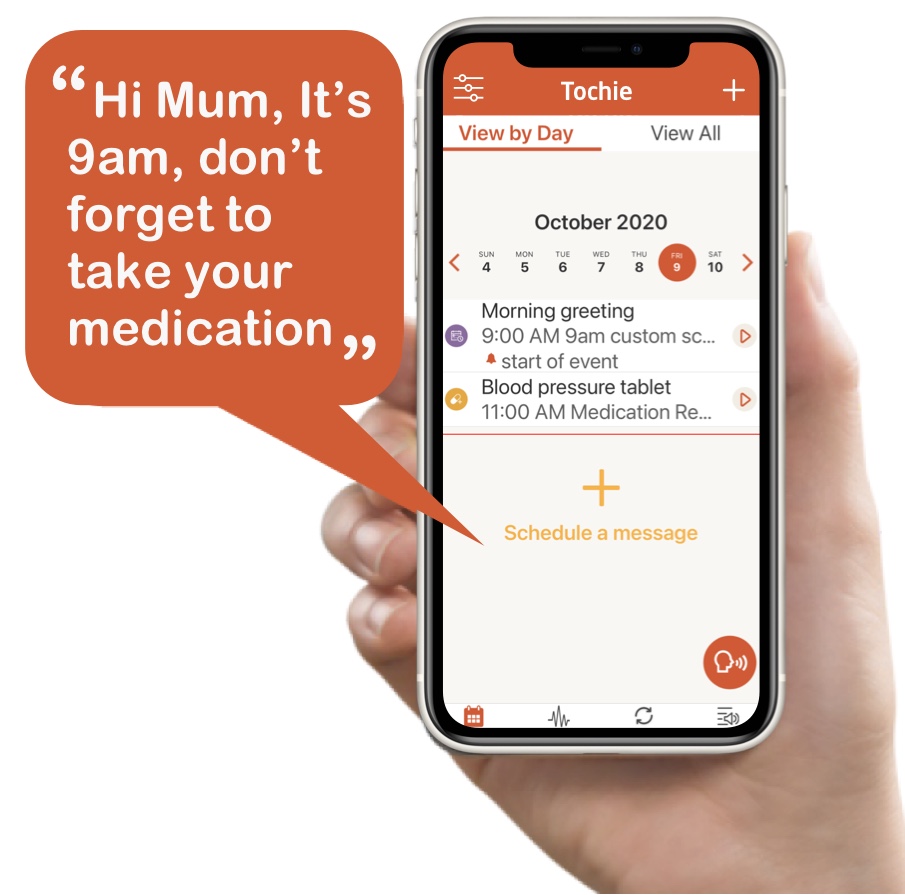 The Tochie device then plays the message at the scheduled time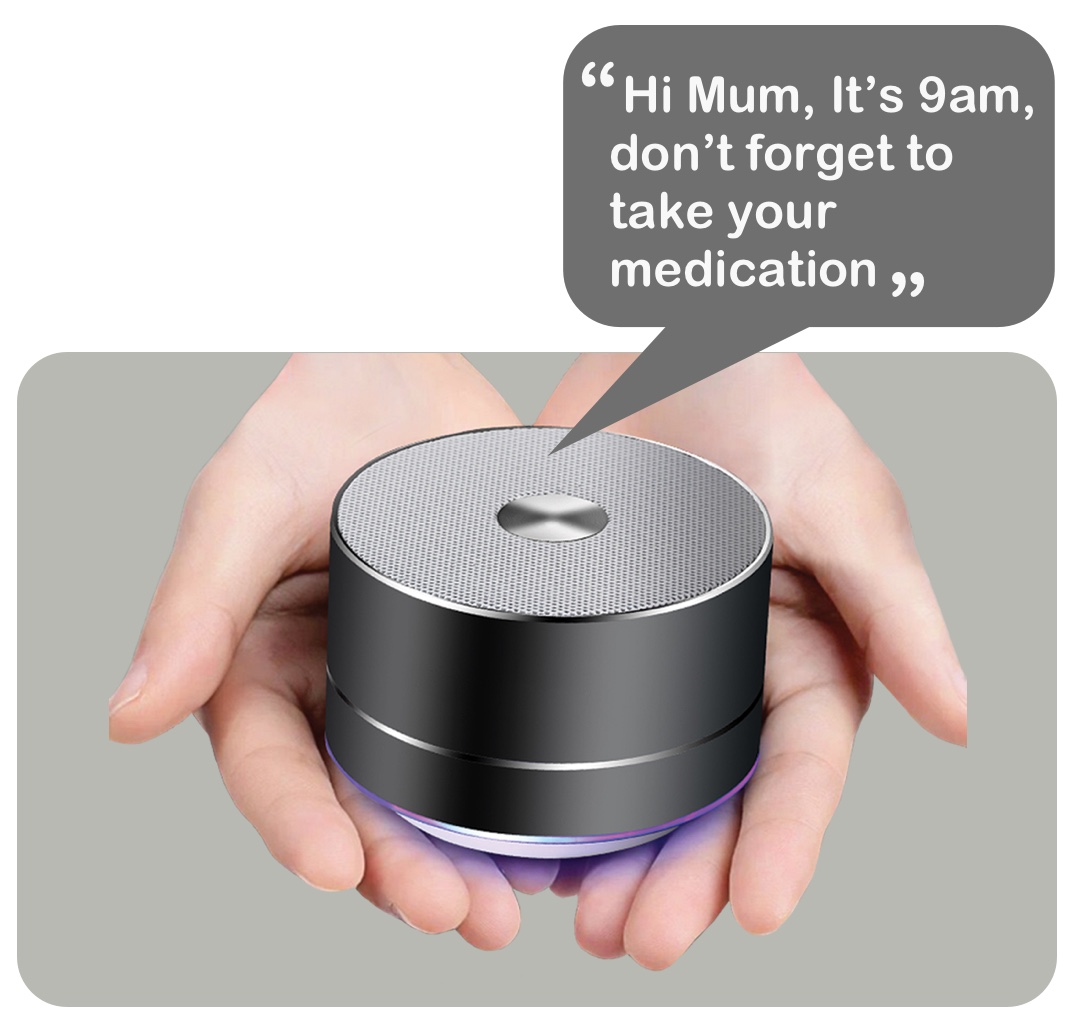 Use the Tochie app to connect and support seniors by providing:
Reminders – medication or task

 

Emotional connection – personalized voice messages, music, familiar voices
Quick personalized, uplifting messages
Extended recordings of music or readings (up to 3 minutes)

Caregivers can be creative and send music or record readings in their own voice to connect with seniors in a personalized way.

Schedule one off or recurring voice reminders as you would in your calendar. Tochie will automatically play the reminder at the scheduled time.

A familiar voice has proven to improve adherence and offers a calming effect, especially for those with Alzheimers.

Sender can be assured that his/her message has been heard by the receiver.

Caregivers can set up reminders and send messages from anywhere at their convenience.

Unlimited Reminders in any Language
There is no limit to the number of reminders, or the accent or language used for the reminders.

Quick Message allows caregivers to send an immediate message for an unplanned change in the schedule or to send a spontaneous message to stay connected.
More Testimonials
Tochie is helpful during COVID when restrictions prevent families from visiting their seniors in care homes.
Family member
The best part about it (Tochie) was just that I could have something recorded and play that would remind my dad that we were thinking about him, and that me and my brothers love him a lot.
Family member
Tochie can be used in creative, personalized ways. From sending reminders to recording special messages and music for seniors.
Family member
Creating & scheduling a new reminder
Managing already recorded reminders