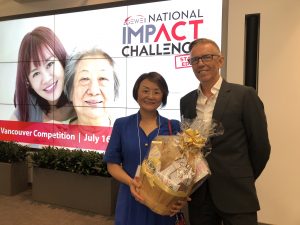 We are elated to announce that Smarturns has won the People's Choice Awards at the AGE-WELL National Impact Challenge held yesterday at Telus Gardens in Vancouver.
"This award is further validation that Smarturns can make a difference in addressing a practical, real problem many seniors and their caregivers face, throughout the world, every day", said Jessica Yang, CEO at Tochtech. Tochtech was one of five finalists who were selected to pitch their services and products in front of a panel of judges and an audience.
The Age-Well National Impact Challenge which attracts companies across the country recognizes top innovators in Canada's technology and aging sector, whose technologies or services can improve quality of life for older adults or their caregivers.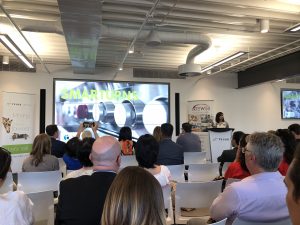 Smarturns alerts a stove user and caregivers when a stove is on and unattended.
One of the most common reasons families insist that a senior move into a senior living community is after an incident when the senior has left the stove on. With Smarturns installed, the older adult will be reminded through a local alarm that the stove is on and unattended, and a caregiver will also be notified via text. These two layers of safety ensure a fire risk is avoided.
Find out more about Smarturns and how it can keep you and loved ones safe.