Toch Sleepsense
An innovative sleep tracker

enabling

you to support your loved ones achieve a better sleep
Buy Now
Toch Sleepsense
Ideal for caregivers who are supporting seniors, children and youth improve their quality of sleep.
Using high-precision sensors and our algorithm technology, Toch Sleepsense a palm-size device is placed under one wheel or leg of the bed. Toch Sleepsense is uniquely designed to detect body movement and vital signs.
Real time notifications are sent to caregivers when the sleeper is out of bed or experiencing a disruptive night.
Improving sleep for children and youth. With the prevalence of technology in children's lives, parents worry about their children getting enough sleep. Toch Sleepsense monitoring and analysis can support your child achieve a better quality sleep.
Reporting and analysis features provide vital information to modify sleep habits for the better
Promote and encourage good sleep habits to benefit the wellbeing of your child
Support your child take control of their sleep
Track. Learn. Improve
We all know what a good night's sleep is critical to our health and wellbeing. The Toch Sleepsense bed senor together with the app tracks, measures and analyses sleep patterns so behaviours can be modified to achieve a restful sleep.
Toch Sleepsense generates daily, weekly and monthly trend information on sleep patterns, sleep disruptions and heart and breathing rates to help you track progress.
Connect. Care. Support
With Toch Sleepsense you can support your loved ones achieve a more restful sleep with real time sleep monitoring data and alert notifications. Get notified when they a having a restless night or experience irregular sleep events.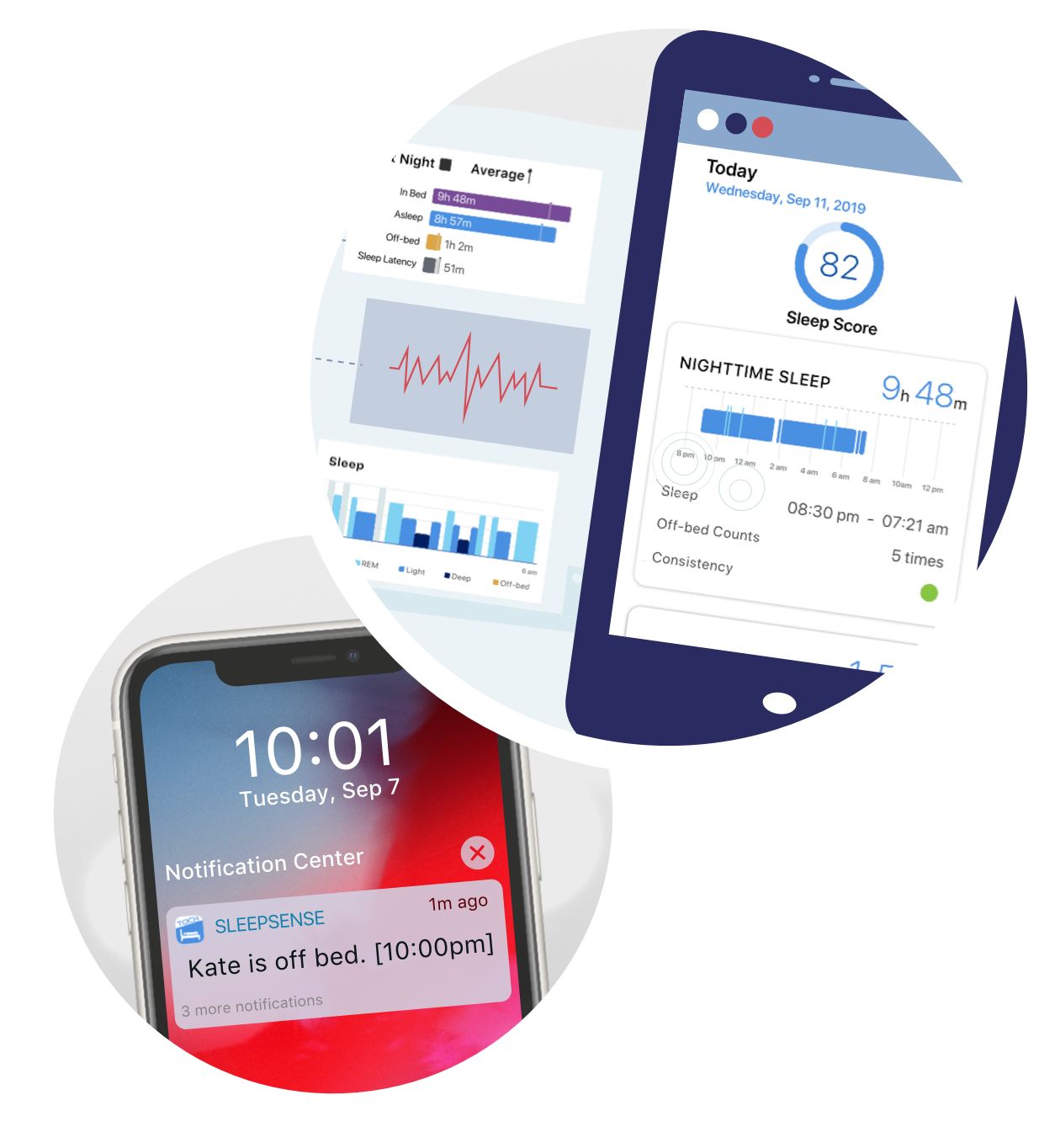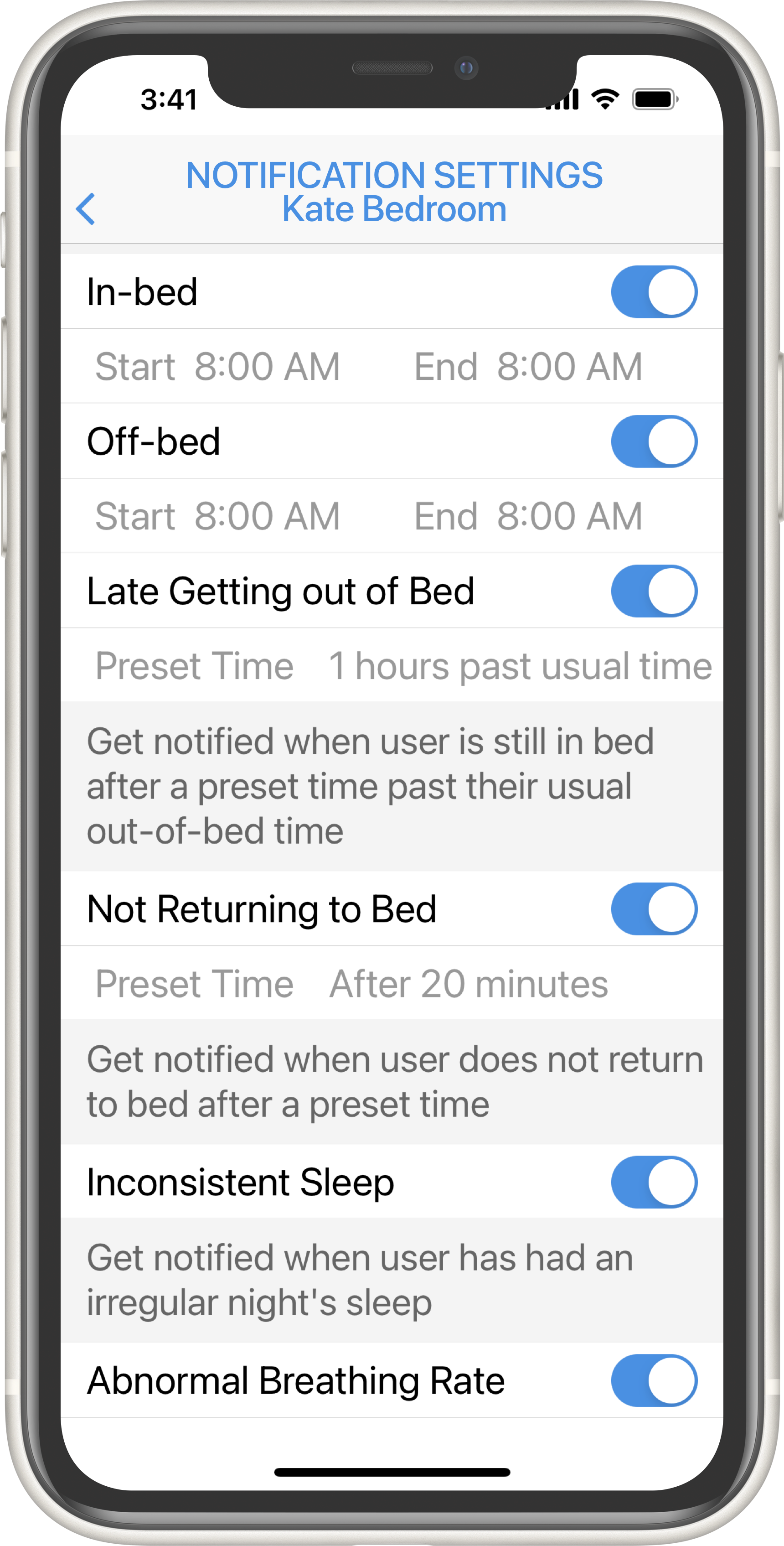 How is Toch Sleepsense unique?
Non-wearable
Real time sleep monitoring

 

Real time notifications of irregular sleep events
Helps you support your loved ones achieve improved sleep
Information the Sleepsense app provides:
When sleeper is out of bed
If sleeper has not returned to bed (may indicate a fall or illness for seniors)
Quality of sleep
Real time heart and breathing rate
Sleep quality trends over period of time
And more…
Toch Sleepsense is for single person sleep monitoring. To be used with a single person on the bed. Operation of Sleepsense requires WiFi.
Add On: A levelling accessory can be placed under the opposite side of the bed and used in conjunction with the Sleepsense device to maintain the bed's level position. This optional accessory is available for purchase as an add on.
Toch Sleepsense is not intended to replace medical devices, procedures or professional care. Toch Sleepsense is not connected to '911' or other emergency call centre services