April 20 – 21, 2023
Salem Convention Center, 200 Commercial St. SE. Salem, OR 9730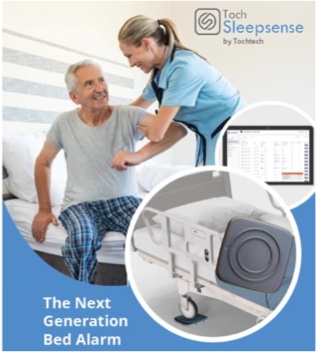 Tochtech Technologies, an award-winning digital health tech company whose mission is to build smart, cost effective senior care solutions that offer caregivers peace-of-mind while enabling seniors to live healthier and safer lives, will exhibit its next generation bed alarm at the 2023 OHCA Spring Expo in Salem, Oregon.
Come talk to us and find out how Sleepsense has help our long-term care clients achieve impressive results less than a year after installation. You too can achieve:
• 23% Reduction in resident falls
• 35% Improved in residents' quality of sleep
• 80% reduction in time in understanding care needs of new residents
To find out more about Toch Sleepsense please visit www.tochsleepsense.com and also visit the Tochtech team in Booth 208, where we demonstrate how our bed alarm can yield a significant ROI for your community. See you soon!