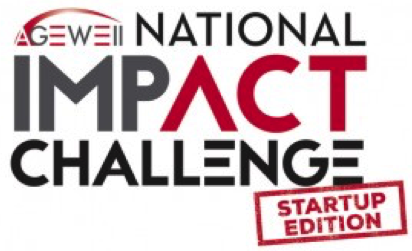 Tochtech is delighted to be selected as one of 15 finalists in this year's Age-Well National Impact Challenge. This competition which attracts companies across Canada recognizes top innovators in the technology and aging sector, whose technologies or services can improve quality of life for older adults or their caregivers.
Tochtech's submission this year is its newest product Sleepsense. A bed senor, Sleepsense is able to monitor sleep quality, breathing and heart rate, and detect when a resident is out of bed, notifying care providers of safety and health risks of residents while they are in bed. Sleepsense helps improve quality of resident care and efficiency of care resources, while mitigating risks for care operators. "The COVID-19 crisis has highlighted the need for improvements in how we care for our most vulnerable. I feel Sleepsense can make a huge difference in how we can better support caregivers as they work to keep our seniors safe and well" said Jessica Yang, CEO Tochtech Technologies.
Tochtech has always been an active participant and supporter of Age-Well and the great work they do in bringing innovation to the senior care and healthy aging sectors. Tochtech's submission last year with its Smarturns, kitchen safety product was the winner of the People's Choice Award.
AGE-WELL NCE Inc. Canada's Technology and Aging Network brings together researchers, older adults, caregivers, partner organizations and future leaders to accelerate the delivery of technology-based solutions that make a meaningful difference in the lives of Canadians.
More information on the other 2020 finalists please see the press release.